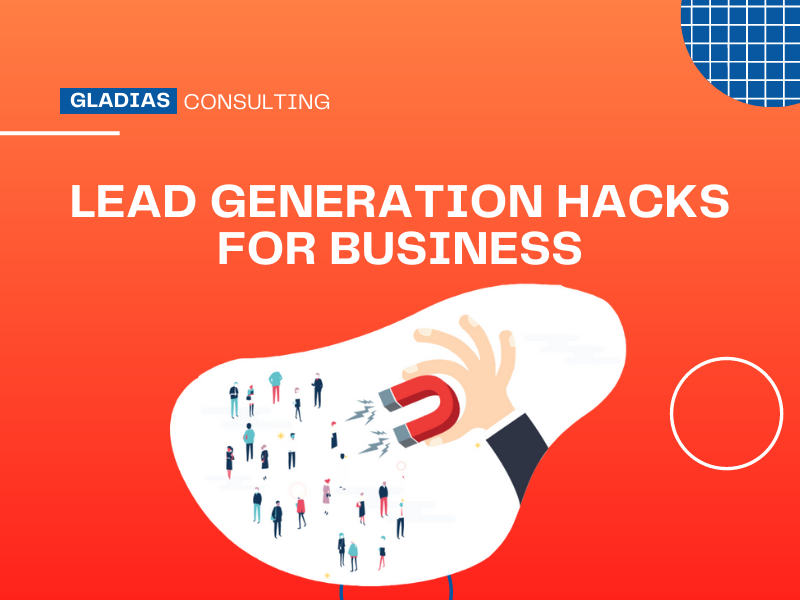 Lead Generation Hacks
For any business to run successfully, Lead generation is an important KPI. Without leads, no business can flourish.
Businesses may have several organizational goals, the important one being lead generation. Leads are capable of being your customers and also be a consul of your brand. 
Especially in B2c marketing, various channels drive leads and improves their conversion rate. Many fail to generate leads. If you spend a little more time creating content that attracts the relevant leads but still failing to yield results, here are sustainable ways to generate leads consistently.
Review your Homepage Messaging:
Once you have promoted your website, your homepages certainly receive the most number of visits. There would be visitors from social media, search engine ads, referrals, and many other sources. So it is wise to tweak your homepage. Optimizing the homepage and the messages which led the leads to your site will help generate more leads. Ensure the messages and the offers displayed on the homepage sync.
Create User Account through Google:
Google account is preferred by most users and online marketers. The advantage of such an account is that with a click of the mouse we can find complete information of the Users such as their address, phone number, and much more that are collected by secure sites like Facebook, Linkedin, and Twitter which makes it easier to offer an easy sign-up process to the Visitors. This will cut down a lot of your effort and helps in categorizing your customer list location, age, or interest wise.
Offer High-value and Enticing Deals:
A compelling offer will definitely help generate leads and also retain them. Keep the offer exclusive and desirable that attracts customers and makes them continue to shop with you. You can also try the lead magnet method to persuade your visitors to be your leads. Boost your social network with email marketing and creative and quality content. Working on these is time-consuming and should focus on a lead generation campaign.
Use strong words and call-to-action tags and descriptions.
Use words that will create curiosity and attract customers. Keep a check on keyword structure, length, topic, and most importantly action word in the headline. 
Choose the right promotion method:
Plan your promotions that will showcase your products and services to your targeted audience. Include blog, social media, industry events, webinars, customer referral schemes pay per click advertisements and traditional advertising.
Share This Post If you learned some extra muscle!
Subscribe To Our Newsletter
Get updates and learn from the best
Do You Want To Boost Your Business?
drop us a line and keep in touch